Founder, director and choreographer of Salsa Republic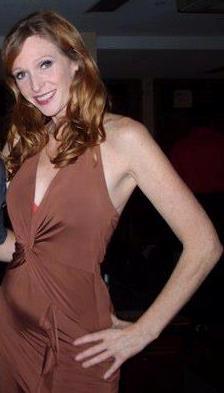 Sherylanne has been teaching dance and performing for over 15 years and is supremely passionate about Mambo, Samba, Cha Cha and Bachata – but has also studied other Salsa styles such as Cuban, Colombian, LA Style and now Pachanga.
She completed a scholarship in Salsa, Rumba and Son in Cuba with the Ballet Folklorico National in Havana and Cutumba International touring dance group in Santiago de Cuba (where salsa was born) and continues to do classes, congresses, private classes and workshops all over the world with the best
Brazillian Samba has been a recent passion over the last 7 years and Sherylanne was invited to and performed in Rio Carnaval last year in the passista aisle with Rio's oldest Samba School Estacio de Sa
Sherylanne has been lead singing with Sydney Salsa band BarrioSalsa in Spanish, and attended the musicians seminar of the West Coast Salsa Congress in Los Angeles where she was coached by singing legends Rey de la Paz, Willie Torres and Frankie Vazquez and other members of the Spanish Harlem Orchestra, subsequently being invited to sing at the opening night of the Los Angeles Salsa Congress. She also travelled to New York to attend the New York Salsa Congress and was invited to sing with some legend latin musicians at clubs in the Bronx.
Sherylanne has appeared in such films as Lantana, Moulin Rouge and Mission Impossible II, she also happens to speak French, Italian, Spanish and some Portuguese.
Sherylanne prides herself on her teaching skills and is passionate about the psychology of how people learn effectively. You can book a private lesson with her
Below are some of the awards Sherylanne has collected over her illustrious career.